A great pleasure attending the
Poetry Wales
virtual launch; a full crowd with familiar faces and poets new to me, not to mention audience members joining from Shetland, Norway and perhaps even more distant places. I had wondered how an event like this would work but I was won over by the banter before we started immediately "off to milk the cat"! The atmosphere was very welcoming and, once the readings began, it was joyful too to be able to hear live poetry again.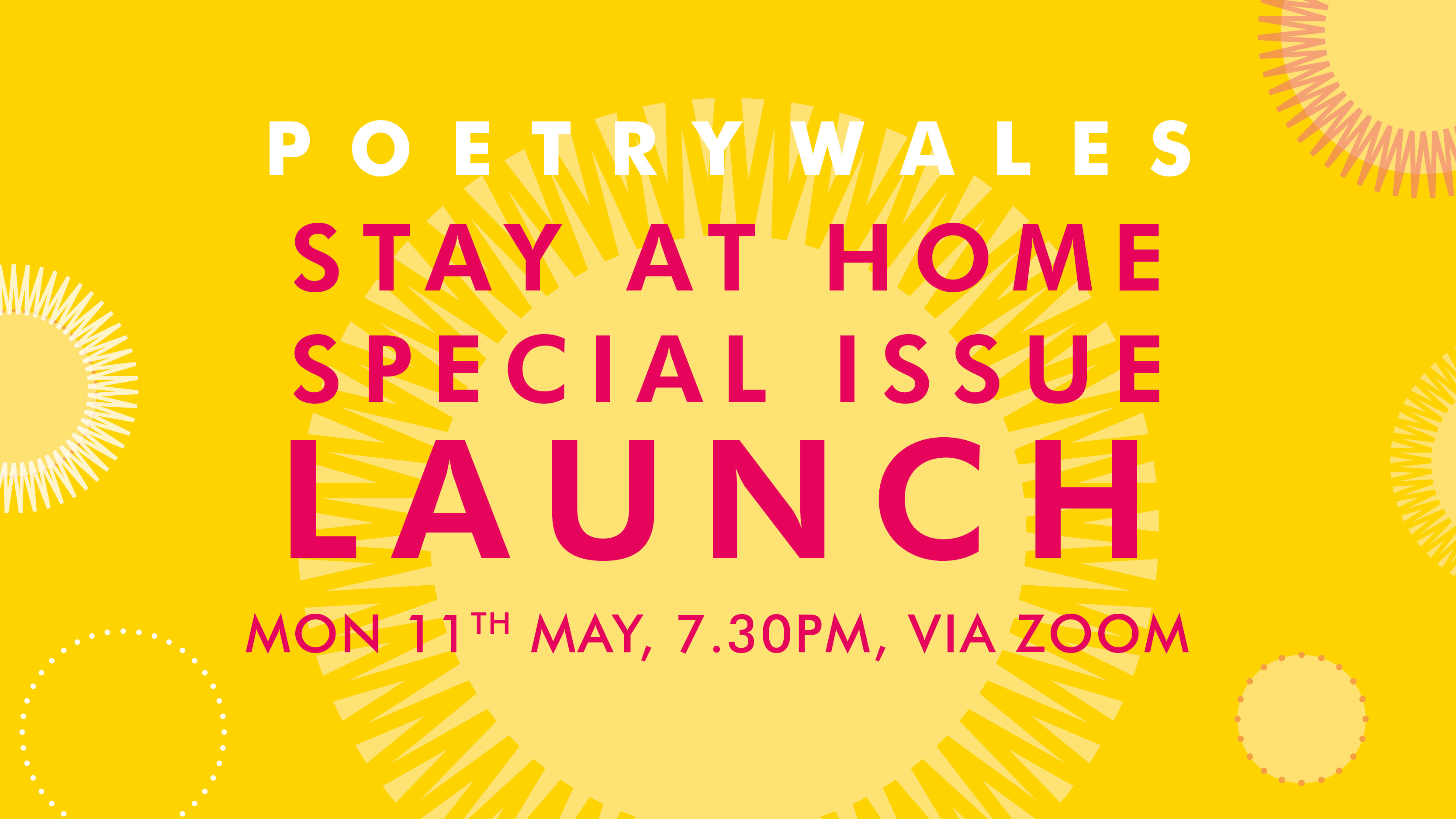 I made some notes as we went along and apologies if I misquote or misname - as everything was necessarily done by ear. Jonathan Edwards the editor at Poetry Wales was a deft and informative host who mc-ed the readings with great ease and clear structure. I have been facilitating online group calls for many years and that task in itself is harder than you might think; Jonathan made it look easy.
The evening started with Rae Howells reading Wood thinking - we went in the order of the magazine; this was a beautiful contemplation on trees and growth born out of a railway journey view; a re-imagining that dug out "dark fists of roots...a long ear horned into the ground" coming to a resonant conclusion "the world scrabbling and wormy". I can only quote fragments here and throughout as couldn't make notes any faster.
The lack of visuals meant we missed the shape on the page of Alan Kellerman's sound poem Ornithology; an added bonus for which you need to buy Poetry Wales. Alan won me over by saying he would have to sit still to avoid his chair creaking; the sound world of Zoom didn't intervene however. The opening line "A single thrush an obsession developed into the resonant and playful; I wrote down "a franchise of finches" but I was enjoying it too much to try and write it! Neetha Kunaratnam's forensic romp through Rotten fruit and veg made an elegant paring, its humour shone darkly in current times and I noted sparked an audience member to pick out the exact line that especially delighted me "jazz apples excessive scat".
Irish poet John McAuliffe's poem Green made me think of the links course in Newcastle with my grandad - myself exploring the gorse while he played and, in my case, hardly understanding how a golf course could be there by the sea. John described the golf lesson, with self-deprecating humour, as so unsuccessful it took him thirty years to make something of it but what a thing he made; in the poem his attention wanders and strays through the landscape "No one's beach, nun's beach - concentrate or it could be anywhere". The final line confirms an endless re-vision "Now swing, follow through, try again."
Further readings followed by Suzannah Evans who shares my love of robots but contemplated it at a whole new level - "a robot for every kind of loneliness"; and the treat of two poems from Sheenagh Pugh contrasting in her first poem Definitions of Absence, the things that aren't there "the meaning that lodges between words" and in the Aldgate Potter, the things that are - "not every epitaph or monument belongs to mastery". A fascinating collaborative pairing of subjects from Mari Dunning and Natalie Holborrow came up next which I am glad to say is being developed into a longer sequence - the re-seeing of Rapunzel "when she shouts I drop it...a full grown woman swinging my hair like an ape...not once does she ask if it hurts" was contrasted with the darker Gothel; and the theme continued with Matthew Francis reading his mesmeric retelling of Aschenputtel again a taste of a fascinating series. Briony Collins brought proceedings to a close with great effect with her first published poem. Only Roddy Williams was missing from the line-up.
On this showing I would really recommend you download this issue FREE (wow!) or as Jonathan Edwards put it if you subscribe
here
and Poetry Wales can print more pages. And go to all virtual poetry! It's great.